MOBILE BUSINESS SOLUTIONS
Remove process delays and keep an eye on your business anytime, anywhere.
Today's managers have things to do and places to be. So when they need an approval tool that's as mobile as they are, they choose Esker Anywhere™.
Whether they're relaxing at a coffee shop, stuck in an airport or even in a different time zone, Esker's mobile application gives managers the ability to review, approve, or reject purchase requisitions and supplier invoices, follow their order backlog and keep track of their O2C and P2P process performance trends anytime, anywhere.
The power of automation is in your hands. Literally. 
Using your usual Esker account login credentials, Esker Anywhere™ provides users with mobile approval, mobile ordering and process monitoring capabilities. Below are just some of the powerful actions users can take.
Manage approvals 
Put an end to process delays and payment hold ups by managing approvals on the go. Esker Anywhere™ delivers instant visibility into pending supplier invoices and purchase requisitions awaiting approval.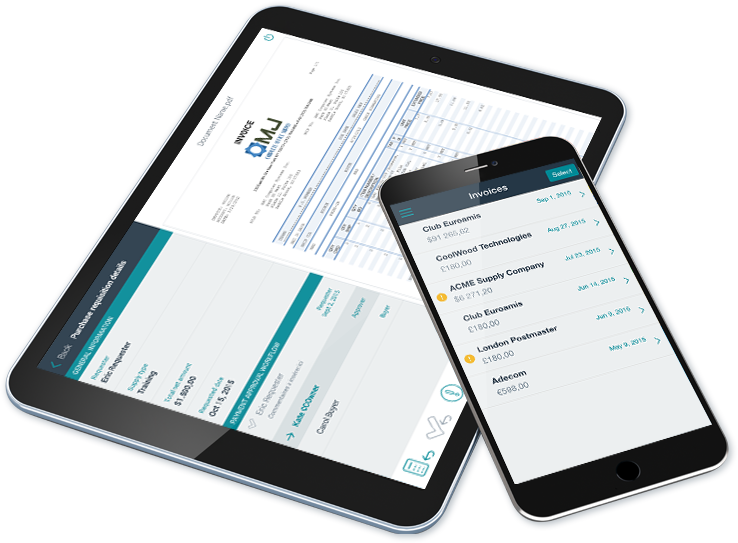 As a manager, you can:
Access original invoice images and supporting documents to approve, put on hold or return to sender and receive notifications as soon as new approvals require your attention
Approve several invoices at once to accelerate the approval process
Review and change coding information if the information is not accurate
Leave a comment for other users in the workflow, giving them more insight into the decision making process
Contact us today to find out more.