Accounts payable (AP) processes are often characterised by manual data entry and inefficient workflows that can hold businesses back, create extra work for staff members, and prevent the business from leveraging supplier relationships to their maximum advantage.
However, AP automation software can automate these processes to a large extent, saving time and providing opportunities for the business to save money.
AP automation streamlines the invoice processing workflows in an organisation.
Through data capture software, organisations can aggregate emailed and scanned invoices to a central location, and extract key field data automatically from the invoice for processing.
Automated workflows can also be applied to match invoices to purchase orders and queue them for payment approval once recognised as valid and legitimate.
These approval workflows are implemented according to pre-set business rules, such as limits for automatic payments, and can prevent organisations from paying the same invoice twice.
Five key features organisations should look for in an AP automation software comparison are:
1. Digital document and information capture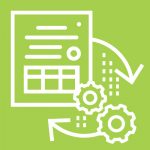 AP automation software should be able to consolidate all invoices regardless of origin, including paper-based and emailed invoices, as well as automatically identify and capture the key data fields for processing.
Extracting key information such as purchase order number, type of invoice, amount of invoice, payment deadline, supplier details, etc. not only saves hours in data entry but also reduces mistakes that come with manual processing.
This will require digital document capture and optical character recognition (OCR) capability.
2. Automated workflows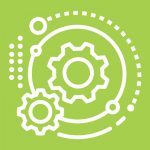 The best AP automation software provides flexible and customisable workflows to suit the needs of the business.
This could include everything from approval-based workflows on set invoice values, expense type, or supplier name to matching invoices and purchase orders or even creating exception reports to identify missing documentation or flag anomalies.
3. Fast payments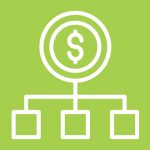 AP automation solutions should be able to integrate with enterprise resource planning (ERP) systems so businesses can reduce manual handling and accelerate invoice processing to pay suppliers sooner to take advantage of early payment discounts and help develop strong relationships with suppliers.
This will put the business in good stead if, in the future, a payment may need to be delayed.
It can also provide leverage to negotiate better deals in the future.
4. Data visibility and analysis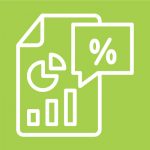 Excellent AP automation solutions will give businesses visibility and insights by analysing invoice data so they can see how much the company is spending, on what, and with which suppliers.
This can contribute to the business case for a better deal from key suppliers and it can also help identify areas where the business could save money by consolidating purchases or choosing a cheaper supplier.
This visibility into invoices can yield significant cost savings without requiring onerous manual data analysis.
5. Security and governance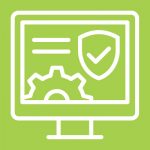 When conducting an AP automation software comparison, businesses should look for a secure solution that is fraud-resistant and provides clear audit trails.
This should include the invoice status visibility, access permissions, and detailed access and action information.
Whether the business processes a dozen invoices a week or thousands of invoices per month, the right AP automation solution can save significant amounts of time and money.
Employees can be freed up to contribute more meaningfully, while financial resources can be redirected to other activities, all of which can contribute to significant business growth.
Source: https://cfotech.com.au/story/five-key-features-organisations-need-in-an-accounts-payable-solution
Article by Upstream Solutions solutions specialist Paul Fletcher