By: Cameron Mount, GM Enterprise Consulting, FUJIFILM Business Innovation New Zealand
Believe it or not, most businesses in New Zealand are handling Accounts Payable (AP) more or less the same way it's been done since the 1970s – manually, with all the admin and errors associated with shuffling invoices around from desk to desk. The only change is the "shuffling" is now done via email leading to email overload and the same errors due to the lack of visibility.
If this sounds painfully familiar – you are not alone.
We tested the theory with finance professionals during a series of lunch and learn events in three prominent North Island towns. Our mission was to better understand what's happening with Accounts Payable around the country, so we asked guests a range of questions about perceptions, reflections and realities of AP in their businesses.
Fewer than 10 percent of business at our events in Auckland, Palmerston North and Tauranga have partial or complete Accounts Payable automation.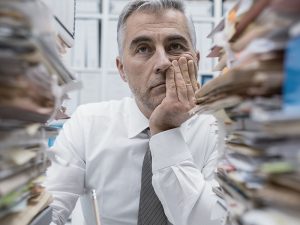 In fact, most finance executives describe their AP in pained terms, with words like 'manual', 'slow', 'cumbersome', 'clunky', 'tedious' and 'sad' routinely coming up.
Nobody wants to be sad, especially not when there is a far better alternative readily available.
Solutions proven locally
We've delivered Esker AP solutions to multiple businesses which today benefit from automated AI-driven data capture, touchless processing and electronic workflow capabilities. In many cases, a large proportion of AP processing is 'straight through', going from receiving an invoice to payment without anyone touching it. These cases represent the ultimate efficiency and ease.
In other cases, invoices are automatically routed to approvers, reviewed (including on mobile devices) and sent for payment. No paper, no emails, no mess.
Of course, finance executives tend to know the value of a dollar, so there's even better news. With Esker Accounts Payable automation, the solution effectively pays for itself. Realising the return on investment doesn't take long; for example, major South Island agricultural co-operative Ruralco achieved payback within a year.
Cost savings come from increased visibility and reduction in time spent keying, tracking and reviewing invoices, which allows for the subsequent reassignment of people to tasks far more satisfying than chasing invoices. There's also the advantage of faster, more accurate payments – no more double or missed payments.
Four reasons to automate Accounts Payable
For many businesses, just getting rid of paperwork is itself a major advantage for automating AP but there's more to it than that. The top four reasons our customers share with us post-implementation:
1. Simple, fast invoice processing
Every invoice enters an electronic workflow as soon as it arrives. Artificial Intelligence (AI) bots extract the correct data for verification, and invoices are automatically delivered to the right person for approval (or auto-approved) and auto-archived for anytime access.
2. See everything, improve anything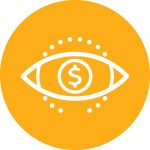 From dashboard KPIs and invoice analytics to performance monitoring and mobile capabilities, tap into a treasure trove of data anytime, anywhere. Make every action smarter and more strategic.
3. Consolidate workflow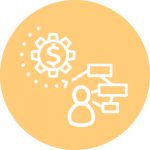 Standardised approval and exception workflows enable compliant application of accounting rules. This reduces the risk of invoice fraud and makes end-of-year audit simple and fast. Auditors even get access to their view of invoice archive making the process hassle free for everyone.
Electronic workflow also means AP users can see every invoice throughout its approval lifecycle in one place even when multiple ERP instances are used. And AP automation supports shared services and even approval by non-ERP users.
4. Become supplier-friendly
With AP automation, your business is trusted by suppliers for consistent delivery of accurate, on-time payments. With every invoice processed electronically and critical data only a click away, preserving a supplier-friendly reputation is easy.
Check out this infographic (see below to download) of the research conducted during our tour of Tauranga, Palmerston North and Auckland. And if your AP is sad, get in touch. We'll be very happy to demonstrate how we can automate the frowns away by digitally transforming this essential business process.
Click here to download infographic